Marathon Water Heaters are available in 15,20,30,40,50,75,85,105 gallon models*.
Your Marathon is warranted not to leak for as long as you own your home**....
The Marathon offers this no-leak promise because of its superior, non-metallic PremaGuard tank construction. A seemless, blow-molded polybutylene inner tank with a filament-wound fiberglass outer tank for maximum strength. The Marathon will provide superior performance, high-efficiency and low operating cost for a lifetime.
Best Construction
No Rust, No Corrosion - EVER! Unique 2-ply design: A seamless, blow-molded polybutene inner tank wrapped in filament-wound fiberglass. Great for brutal "well water" conditions.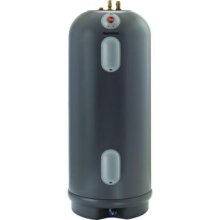 Best Durability
Toughest and strongest tank in the residential water heater industry. No one comes close. Marathon tanks are regularly tested to withstand 100,000 cycles from 0-150 psi.
Best Functionality
Beauty more than skin deep. No anode rod means no rotten-egg smell from sulfates found in many water systems. Easy-on/easy-off water connections. Self-cleaning action of bowl shaped tank bottom, coupled with a brass drain valve at the very bottom of the tank provides for more complete draining.
High Efficiency
Save on your energy bill. 2.5 inches of foam insulation minimizes stand-by heat loss. No "heat-trap" fittings that can clog or chatter.
Best Value
Marathon's renowned durability eliminates the cost of buying and the cost of reinstalling a new water heater every 10 years (national average). This coupled with energy savings make the total cost of owership lower than typical water heaters.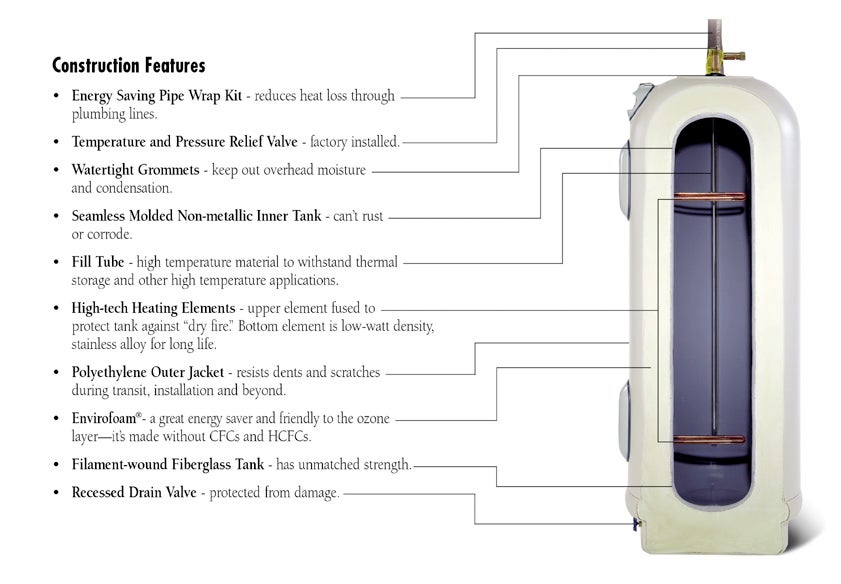 *Only 50 gallon models are kept in stock, all other units must be ordered.
**See Residential Warranty Information Brochure at your dealer for complete waranty information.