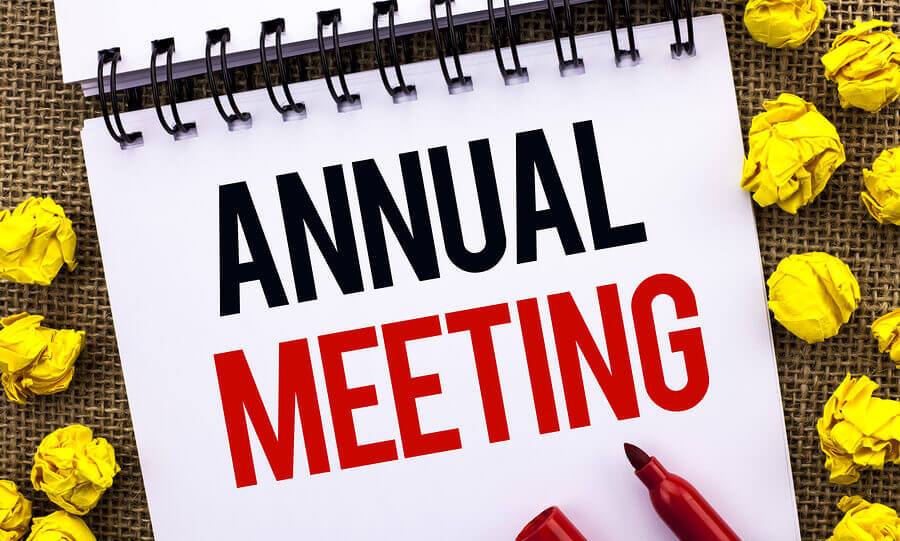 The following is a 2022 Report to Members
from DSO President Brian Lang and DSO CEO Tim Power
Board Work
For the second year in a row, the DSO board of directors continued to operate as a nine-member board.  Director #3 in the West District went unfilled again as no member applied to fill that position.
Board meetings during the year were held in person with some directors opting to attend by telephone, due to safety protocols.  The board heard monthly reports on the continual changes in the workplace to accommodate safety protocols and provided guidance to management as appropriate.  The board also reviewed the finances of the cooperative each month and approved a general retirement of capital credits at the end of the year.  DSO is once again on a 25-year retirement schedule and has retired over $6.5 million in capital credits to its members.
Solar
Work was completed on the two solar installations in Junction City and near Lindsborg last spring.  Both installations helped reduce DSO's peak load in the summer months.  The peak load is the maximum amount of electricity used by DSO members during any one-hour interval.  The wholesale rate that DSO pays for electricity is largely based on that peak, so any reduction results in significant savings, which help keep rates as low as possible.
Energy Rates
While the solar installations helped with the peak load, we also had to address our energy charges, particularly the residential rates.  In 2020, we completed a cost-of-service study that showed our residential rates were not bringing in enough revenue to cover the costs to serve those accounts.  As we were in the middle of the Covid pandemic, we chose not to increase rates at that time.  But, by mid-2021, the residential rates had to be addressed, as the lack of revenue was becoming more evident.  Following the recommendations from the cost-of-service study, the residential rates were increased (as were the lighting rates, which had not been changed in over a decade) and the new rates took effect in October.
Service Reliability
Reliability of electric service is especially important as more members work from home, children attend classes virtually, and more daily business is conducted over the internet.  Reliability is taken for granted until there is an extreme event such as last year's winter storm Uri or the windstorm this past December.  Despite these two significant storms, DSO members had electrical power for 99.85% of the year.  This was due, in large part, to the work of the DSO employees, especially the linemen, as they worked many hours during and after outages to restore power safely to all members.
Please know that reliability is something the DSO board and staff will always try to maximize.  We do that, in part, by ensuring DSO's infrastructure is in good working order, but also by working with our power supplier to encourage they do the same.
Commitment to Community
As part of its commitment to community and education, the board awarded scholarships to high school seniors and current college students.  Normally, DSO provides 10 scholarships, but this year we awarded 12, due to both student summer trips (Youth Leadership Camp in Colorado and Youth Tour in Washington D.C.) being canceled the last two years because of the pandemic.  When applying for a scholarship, these students learned about the cooperative, how it operates, and what it means to be a member, as opposed to just being a consumer of an electric utility, such as Evergy (formerly Westar).  These scholarship winners will be profiled later in this video.
Member Engagement
As a cooperative, member engagement is vital.  As board president, I have encouraged qualified individuals to run for positions on the board.  While we did not have contested elections and could not fill an open board position in 2021, I was happy to see we had three new candidates to consider in 2022.  We encourage all our members to make sure they vote in the upcoming election.
New CFO
After over 25 years at DSO, Judy Barten retired as CFO in May.  Judy was such a big part of DSO, and she took a lot of experience with her when she retired.  But Judy had a hand in selecting her replacement, Marla Marshall.  We were fortunate to find Marla, as she came to DSO with 28 years of experience as CFO at another electric cooperative.  Marla was able to hit the ground running and is doing a great job for DSO.
Wrap-Up
As we close, we would like to thank all the current directors for their willingness to serve.  They spend many hours each year in meetings and training and make important decisions during the year concerning rates, capital credits, and evaluation of the CEO.
Finally, we encourage you to engage with a current director or cooperative employee about concerns or opportunities for DSO.  We hope you have a safe and enjoyable 2022!