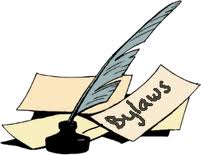 Bylaws are an important document that lays out how the cooperative is to be governed. The governing body (whether it consists of an elected Board of Directors or all members of a collective) must abide by the Bylaws.
Bylaws can only be changed by a democratic vote of the membership. Bylaws are organized into sections, and most sections are broken up into subsections. Bylaws can be easily referenced when numbers or letters are assigned to sections and subsections.
Click below to download a copy of DSO's Bylaws.