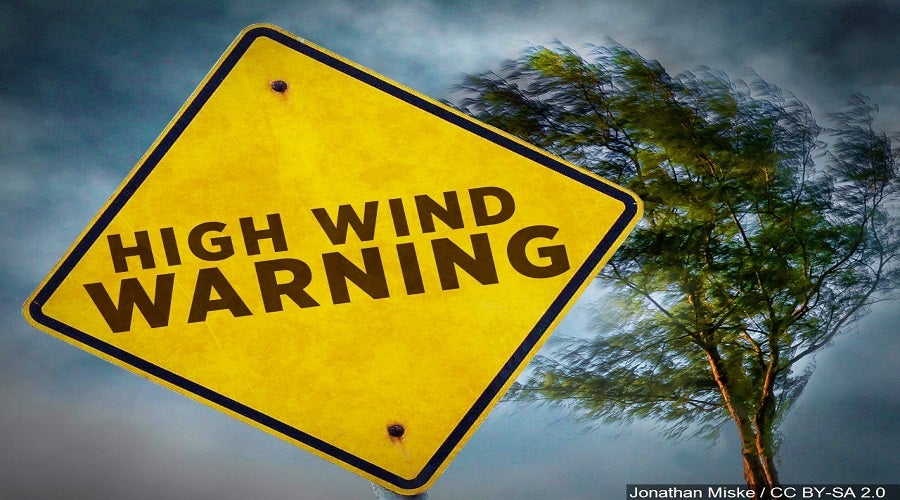 On the Line
by Michael Olberding, Operations Manager
On December 15 we experienced a heck of a windstorm. The first thing I would like to say is thanks for being such great members! I have worked for two other electric cooperatives in my career, and the membership here is second to none. Most of our members understood the magnitude of this storm and were very patient when they were out of power. DSO linemen were fixing damage that whole day and night. It many cases, we had to make temporary repairs to broken poles while debris was flying all around! At one point, DSO had 12 substations or metering points that were off due to transmission line damages that were fed from Evergy's transmission line. With everything Evergy was dealing with on its system and the number of outages it had, we thought Evergy came through pretty well. The next day, December 16th, the weather was decent, and our linemen could get most of the system back up.
We did something different than we normally do to prepare for the predicted winds. The linemen put 60% of the distribution lines on "one shot" the morning of December 15th. This means the oil circuit reclosers (OCRs) were put on the quickest operation. Instead of "blinking" four times before shutting off power, the OCRs were set to shut off power on the first instance of a line fault. Normally, you may notice three "blinks" before the power goes out in a storm; this is usually caused by a tree breaking and hitting the line. As soon as that happens, the OCR "blinks".  If the tree doesn't fall off the line in the next second, then it "blinks" again, and so on until it shuts off power after three "blinks.". With the OCR on "one shot", once the branch contacts the wire, the OCR immediately shuts off power and the line is dead before it hits the ground. We set our OCRs to "one shot" to help protect our members from wildfires, as a live wire hitting a very dry ground could have been disastrous. As it turned out, DSO did have several power lines lying on the ground as the windstorm went thru, but none started fires.
Before we could restore power to those lines that were shut off by the OCRs, our linemen had to drive the line circuit out to make sure the line was clear of any obstacles. This took some time, as a few of these circuits have 30 to 50 miles of line on them! After a 100-mile hour windstorm, you always think of the worst-case: power lines laying on buildings, on the ground, on top of vehicles, or across busy roads, and poles laying out in grassy pastures. There are so many things that could cause loss of life or property. Because of all these factors, getting lights back the next day took some time.
We appreciate all the outstanding members that let us know where the down lines were, gave mile marker information, and shared photos of damages as it helps us immensely. Just remember your safety is the most important thing. Always keep a safe distance from any down poles or power lines and assume that they are energized even if they are on the ground. Thanks.