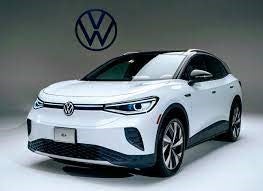 My EV Experience
Tim Power, CEO
Adam Vlach is a freelance writer who specializes in business and technology trends. His past work has been featured in multiple publications, including TK Business Magazine in Topeka, Kansas, and The Topeka Capital-Journal. He is currently conducting research on market sentiment around electric vehicles (EVs). As part of this research, Adam interviewed Tim Power, CEO of DS&O Electric Cooperative (DSO), based in Salina, Kansas.


 
ADAM:  Tim, thanks for taking the time to speak with me. I understand you've been driving an EV for a while now as part of a research experiment, if you will. Can you tell me a bit about your background and how that led you into the world of electric vehicles?

TIM: Sure. I currently serve as CEO of DSO, which supplies power to about 8,500 meters across several counties in north central Kansas. The cooperative is governed by a nine member board of directors. For the past two years or so, various EV issues have been discussed regularly in the DSO boardroom.
 
Due to those boardroom discussions and my own curiosity, I recently decided to lease an EV in an effort to experience the ups and downs of being an EV owner first hand. My plan is to then report the details of that experience back to the board and DSO members.
 
ADAM: I can't imagine a better way to research the pros and cons of an EV than to drive one yourself. What type of EV are you driving?

TIM: I landed on the Volkswagen ID.4.

ADAM: I've heard of that. Do you like the car? What were your first impressions?
 
TIM: In terms of driving it, I absolutely love it. It's incredibly smooth. Quiet. It's got instant acceleration. There were some things I had to learn – some nuances specific to EVs – but it's been a great car.

ADAM: It sure sounds like it. Can you tell me a bit more about some of those nuances? Did anything surprise you?

TIM: One of the first idiosyncrasies I noticed was how the car started. As you probably know, in many modern vehicles, a button is pushed to start the ignition, rather than a key. With the ID.4, however, there wasn't a key or an ignition button to start the vehicle. The first time I got in the car I learned that once the car senses the key fob is in range and someone is sitting in the driver's seat, the car can be started simply by stepping on the brake. Not all EVs work this way, but most of the newer EVs do.

Then another thing I noticed happened as soon as the car started. A dull roaring sound was emitting from the car – something akin to the sound of a jet engine, although quieter, obviously. I had expected the car to be nearly silent, so I later reached out to the dealer regarding this sound. That roaring sound, I learned, was fake – it was a simulated engine sound, which effectively serves as a safety feature by letting others know a car is nearby or approaching.

ADAM: That's pretty fascinating. I can certainly see why that would be a valuable feature. Was there anything else about the car that made a strong first impression?
 
TIM: This isn't specifically related to the car itself, but as you can imagine, nothing makes a good first impression like free fuel. One of the larger charging networks in the U.S. is run by a company called Electrify America, which is a subsidiary of Volkswagen. Because of that, since I'd leased a Volkswagen ID.4, I was informed by the dealer that I'll receive free charging for three years at any of Electrify America's charging stations. There's an app associated with that charging network, too, so it's pretty easy for me to find the nearest cost-free charging station.
 
ADAM: Wow, that sounds like quite the good first impression, indeed. So how long have you been driving the ID.4 now? Have you encountered any other positives to driving an EV in general, in that time?|
 
TIM: This summer will mark two years since I started driving an EV. I've certainly noticed reduced fuel costs. Obviously, the charging through Electrify America is free for now, but even when I charge at home or through another network, getting a full charge is still typically cheaper than a tank of gas.  There's also been less required maintenance. There are some things you need to stay on top of like brakes and tires, but I don't have to worry about oil changes or anything like that anymore.
I did read some consumer reports indicating that the frequency of maintenance required for many EVs is on par with traditional internal combustion engine vehicles, but I haven't really found that to be the case. The car does get over-the-air software updates and patches to bugs, but I have those updates set to be implemented automatically as soon as they're made available, so there's no effort required on that front.
 
ADAM: Do you have to charge often? What kind of range does a charge get you?
 
TIM: One thing I've noticed, in terms of fuel efficiency, is that an EV's peak performance – at least that of the ID.4 – is the inverse of a traditional internal combustion engine car, in that the EV is most efficient when driving around town, in urban areas, or over relatively short distances. In fact, I've found in-town driving to be so efficient, I expect I could drive the ID.4 for weeks before needing to charge it again, assuming I did in-town driving only.
There was one instance when I did about 50 miles of in-town driving over the course of a week, but the car's estimated remaining range only dropped by 10 miles over that same period. Highway driving is a bit of a different story, as is driving in cold weather.

ADAM: Wow, that's phenomenal fuel efficiency. I was curious as to what conditions seem to affect the range. I have that included with my line of questioning around complexities or challenges you've faced, which I'm going to run by you next, if you don't mind. Overall, though, it sounds like you enjoy the car, no? Any final thoughts on the benefits you've seen?
 
TIM: Overall, yes, I'm enjoying it. The merits of the vehicle speak for themselves. An EV, like any vehicle, is certainly not without drawbacks. It has its limitations and challenges – which I'd be happy to share with you at length – but from an overall viewpoint, the advantages are undeniable.  EVs, as new as they still are relative to the automobile industry, offer some incredible benefits and conveniences. The technology has a strong foundation. From an industry standpoint, it's simply a matter of improving upon this foundation and increasing the benefits of EVs while paring back any shortcomings.
Coming Soon …
 
EVs represent a leap forward in technology, but like with any technology, there have been and will continue to be growing pains along the way. "Part Two" of this series will explore some of the challenges Mr. Power has faced as the driver of an EV – inclusive of both his personal experiences as well as national and industry-wide obstacles – to paint a holistic picture of today's EV driver experience and its feasibility for deploying at scale in an organization's operations.