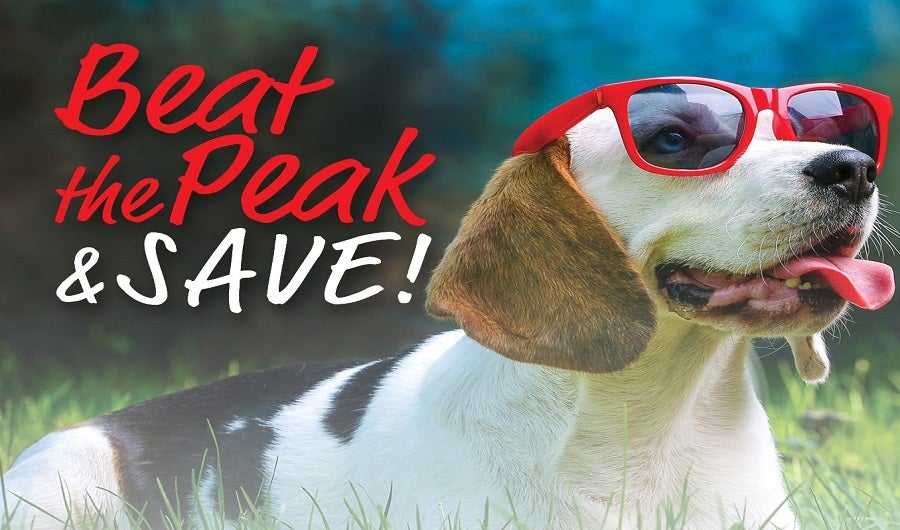 Sign up for the New Interruptible Residential Rate
As summer approaches, DSO is getting more sign-ups for the interruptible residential rate.  When this rate was first made available in 2019, DSO paid members on the rate a credit if the members were shut off when DSO hit its summer peak.  The program has now been changed to give members a credit every time their power is shut off.
How It Works
When DSO's energy provider (KEPCo) issues a peak alert to DSO for any weekday between 3:00 PM and 6:00 PM in July and August, DSO will relay that peak alert to members on this rate.  These members will have their power turned off for three hours (3:00 PM to 6:00 PM) on peak alert days, which guarantees they will contribute to the peak reduction.
Bill Credits
To compensate members on this rate for allowing DSO to turn off the power, DSO will provide them with a bill credit of $8.00 for every peak alert day that DSO shuts off their power in July and August.  The past two years, DSO has received an average of 14 peak alerts from KEPCo.  If there are 14 peak alerts this summer, then these members will receive a $112.00 bill credit (14 x $8.00/peak alert).
Lower Energy Charge
In addition to the bill credit, members will receive a lower energy charge while on this rate, as they will not be subject to the higher Red Zone energy charges.  A comparison of energy charges is shown in the table below.
 

Red Zone
Energy Charge
(3:00-6:00 PM)

Interruptible Rate
Energy Charge
(all hours)

Residential – Rural

$.285/kWh

$.095/kWh

Residential – Urban

$.330/kWh

$.110/kWh

Residential – PrePay

$.142/kWh*

$.122/kWh
* $.142/kWh is the energy charge for all hours in July and August
Data from previous years shows members on this rate saved about $60.00 in energy charges for the July-August period.  Combined with the bill credit, members on the interruptible residential rate could see total annual savings in the $150.00 to $200.00 range.
If you have questions on the rate or want to sign up for the rate, please call us at 785-655-2011.